If you want to grow your wealth or build an asset portfolio, you need someone to take you through your journey. Finding reliable financial advisors in a crowded industry should not be that hectic in the UK.
Here is a list of the best five financial firms you should reach out to today for the most reliable financial advisory services.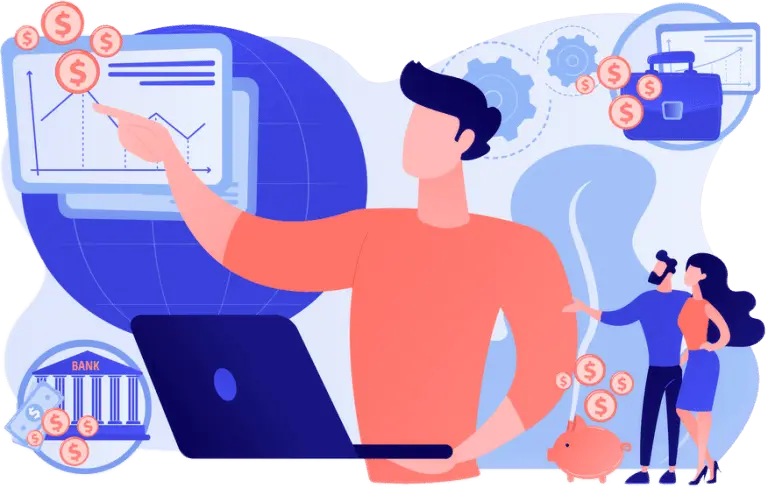 #1 – Piccadilly Wealth Management 
If you are looking for one of the top financial advisor companies in the UK, you can count on Piccadilly Wealth Management. They are one of the longest-serving financial consultancy firms in the country.
They have a well conversant team with the financial market and offer the most friendly and reliable services. The company has specialized in areas such as financial planning and investment advice.
Whether you need help with financial protection, final salary pension transfer, or retirement planning, Piccadilly offers expert financial assistance.
#2 – Fairstone 
Fairstone is one of the best financial companies. The company is rated 4.5 out of 5 by some top review sites like Trustpilot. There are over 3000 reviews online that have praised the company for its customer services and reliable offers.
This is a chartered financial planning company based in the UK. They have a large staff with over 600 financial advisors. It means when you reach out to Fairstone, you can be sure your issue will be handled with some of the most experienced financial experts in the country.
They apply the most reliable and conducive approach to help their customers make the right financial moves.
#3 – Almary Green 
If you are looking for a financial company you can count on, Almary Green is here to hold your hand. The independent financial advisory company has been active since 2001. the firm has not specified whether it is free or fee-based. However, they promise to offer you the financial advice you can always depend on.
It is important to always compare the financial structure of different financial advisory firms when you seek their services. When you reach out to Almary Green, some of the services you get include retirement planning, receiving an inheritance, and planning for future financial goals.
#4 – Hazlewoods Financial Planning 
Sometimes you don't have to be that big to make an impression in the industry. Hazlewoods made it to the 13th on FT Adviser's top 100 list in 2019. This is a list that large firms normally populate. It means reaching out to this firm is reaching out for reliable services.
The firm has a team of qualified financial advisors with experience in different economic environments. The team has gained experience in the many investments the firm has been involved in.
#5 – Deloitte LLP 
You probably have heard about Deloitte somewhere. This is a multinational brand with tens of thousands of expert financial advisors and other independent firms.
For many years, the company has been offering UK clients services like consulting, audit, financial advisory, risk management, and many others.
Deloitte LLP is the UK member firm of DTTL. If you have any issues with planning your retirement or money coaching, the best you can do is reach out to Deloitte for help.
Final Thoughts 
It should not be that difficult to get the best financial advisors in the UK with this list by your side. This article has listed some of the top firms that provide top financial consultancy and advisory in the country.