As we move closer to the Government's 2030 deadline for ending the sale of new diesel and petrol cars, more and more people are switching to electric cars. Therefore, rental properties that offer electric vehicle (EV) chargers are becoming increasingly sought after.
So, can landlords access grants to help them equip their properties with EV charging facilities? The answer is yes! The Government has set up a grant scheme specifically aimed at landlords of residential and commercial properties.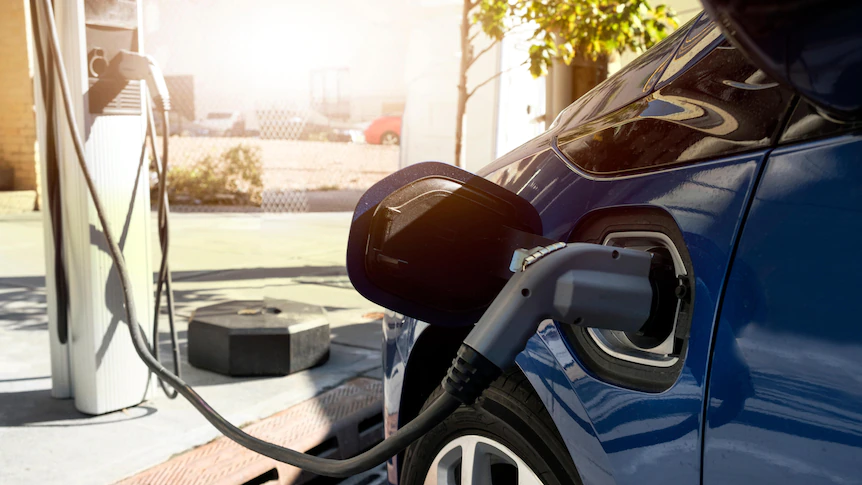 What Exactly is an EV Charger Grant?
It is an electric vehicle (EV) charge point grant. A grant is a financial award from the government. So, an EV charger grant is money towards the cost of installing an electric vehicle charge point socket. EV charge point grants have recently replaced the Electric Vehicle Homecharge Scheme (EVHS), a scheme whereby a 75% contribution to the cost of one charge point and its installation was given to applicants. Now, you get either £350 or 75% off the cost to buy and install a socket, whichever amount is lower. However, if you are a landlord, there are two application options:
You can apply for an electric vehicle charge point grant (EV charge point grant)
You can apply for an electric vehicle infrastructure grant (EV infrastructure grant)
Using an infrastructure grant and a charge point grant on the same property is possible. The grants are awarded from The Office for Zero Emission Vehicles (OZEV). They are a team working for the government to support the transition to zero-emission vehicles (ZEVs). They support the take-up of plug-in vehicles and funding to support charge point infrastructure across the UK. They aim to contribute towards economic growth and help reduce greenhouse gas emissions and air pollution on our roads.
EV Charger Grants For Landlords
These grants give you money off the cost of installing an electric vehicle charge point socket at your property. You can get either £350 or 75% off the cost to buy and install a socket, whichever amount is lower. Each financial year, you can get up to 200 grants for residential properties. This equals up to a £70,000 saving! However, it's important to note that if you want to take advantage of the grant, you'll need to use one of the OZEV's approved installers.
EV Infrastructure Grants For Landlords
These grants give you money off the cost of wider building and installation work needed to install multiple charge point sockets. The work carried out can be for sockets you need to install now and in the future. You can claim up to £30,000 or 75% off the cost of the work. You can get up to 30 infrastructure grants each financial year. This equals a £900,000 saving! It's important to note that each infrastructure grant must be used for a different property, and you must use an OZEV-approved installer.
Further Eligibility Requirements
Your property must be in the UK
The parking space must be accessible to your tenant(s) and owned by you
The building's electrical supply must be maintained
You should only install OZEV-approved charge point models
You cannot apply if you live at the property or only rent it out for holiday clients.
Key Benefits                                    
In addition to the environmental benefits, installing EV chargers can make your property more attractive to potential tenants as vehicle charging facilities become more in demand. Not only could it be a huge selling point for attracting tenants, but it could also help to increase your property value. A survey by Rivervale Leasing in 2021 revealed that homes with an electric charge point installed sell for 13% more than the local average.
How to Apply
You must create a landlord account to apply using an email address, UK mobile number and a Companies House registration number or VAT registration number. Once you've applied, OZEV will need to approve your application. They will let your installer know the work can start. The installer must complete the work within 90 days of approval. If, for any reason, the work will take longer than this, your installer can request an extension.
How to Claim the Grant
Your installer must claim the grant on your behalf after work has finished. They simply give details of the charge point to OZEV, photographs of the installation and an invoice. OZEV will send you an email to sign into your online account and review the claim details. If there are any mistakes, you have a week to respond. If all is correct, the claim will be submitted to OZEV, and once they approve the claim, the grant will be paid to the installer, who will take the amount from your bill.
If you're a landlord and are looking for more information on money matters, take a look at our range of accounting services for landlords, our experts are here to help.