In recent years, funded trader programs have gained significant popularity among aspiring and seasoned professionals. These programs provide a unique opportunity for traders to access capital and trade with minimal risk. Surprisingly, even in regions like Scandinavia, where financial innovation is thriving, funded trader programs have made their mark. 
One such prop firm leading the way is the Nordic Funder Prop Firm, a small and enthusiastic group known for its innovative trading products. In this article, we delve into the reasons behind the growing popularity of funded trader programs and shed light on how the Nordic Funder Prop Firm contributes to this trend.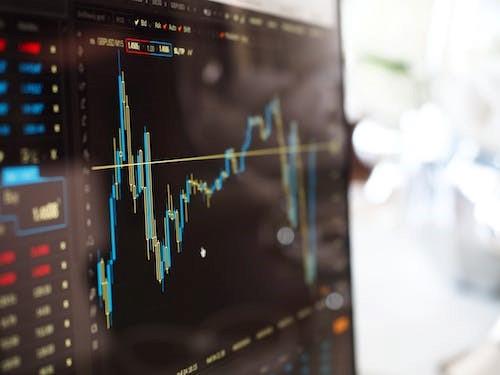 Access to Trading Capital
One of the primary reasons Funded trading arrangements have gained traction is the access they provide to trading capital. Aspiring traders often face challenges in securing sufficient capital to trade with, particularly in the early stages of their career. 
Funded trader programs bridge this gap by allowing traders to trade with proprietary funds, enabling them to grow their accounts and potentially earn a share of the profits.
Minimized Risk and Drawdowns
Trading carries inherent risks, and traders face the possibility of significant drawdowns. Funded trader programs help mitigate this risk by providing traders with predefined risk parameters and limits. By adhering to these guidelines, traders can manage their risk effectively, safeguarding their capital and reducing the impact of potential losses.
Performance-Based Evaluation
Funded trader programs typically evaluate traders based on their performance rather than solely on their initial capital. This performance-based approach allows talented traders to showcase their skills and potentially access higher funding levels as they demonstrate consistent profitability. Traders who prove their ability to generate profits can progress to larger trading accounts, unlocking additional earning potential.
Education and Support
Capitalized trader initiatives often provide educational resources and support to traders. This includes access to trading tools, mentorship programs, and professional guidance. For example, the Nordic Funder Prop Firm is known for its commitment to building cool trading products and offering comprehensive educational materials that empower traders to enhance their skills and stay ahead of market trends.
Opportunity for Flexibility and Autonomy
Funded trader programs offer traders the flexibility and autonomy to trade according to their preferred strategies and styles. Traders can explore different markets, test new trading methodologies, and adapt their approaches without the burden of personal financial risk. This freedom allows traders to refine their trading techniques and gain valuable experience in a controlled environment.
Expansion of Funded Trader Programs in Scandinavia
Scandinavia, a hub of financial innovation, has witnessed the emergence of funded trader programs, attracting traders who seek capital and growth opportunities. The Nordic Funder Prop Firm stands out as a small and enthusiastic group within the region, actively developing innovative trading products and providing aspiring traders with a platform to showcase their skills. Their presence exemplifies the growing interest and recognition of funded trader programs in Scandinavia.