If you're new to crypto investing, there are a few common investors' mistakes that almost everyone makes. This guide will help you avoid them and help you begin your journey into the world of cryptocurrency investing.
You don't need to be an expert to buy cryptocurrencies – most people who talk about it probably aren't. If you want to buy cryptocurrencies, just make sure you understand the risks involved and what kind of return you might get from it. Sometimes, buying cryptocurrencies is just about experimenting with something new and exciting; sometimes, buying cryptocurrencies is about getting rich quick.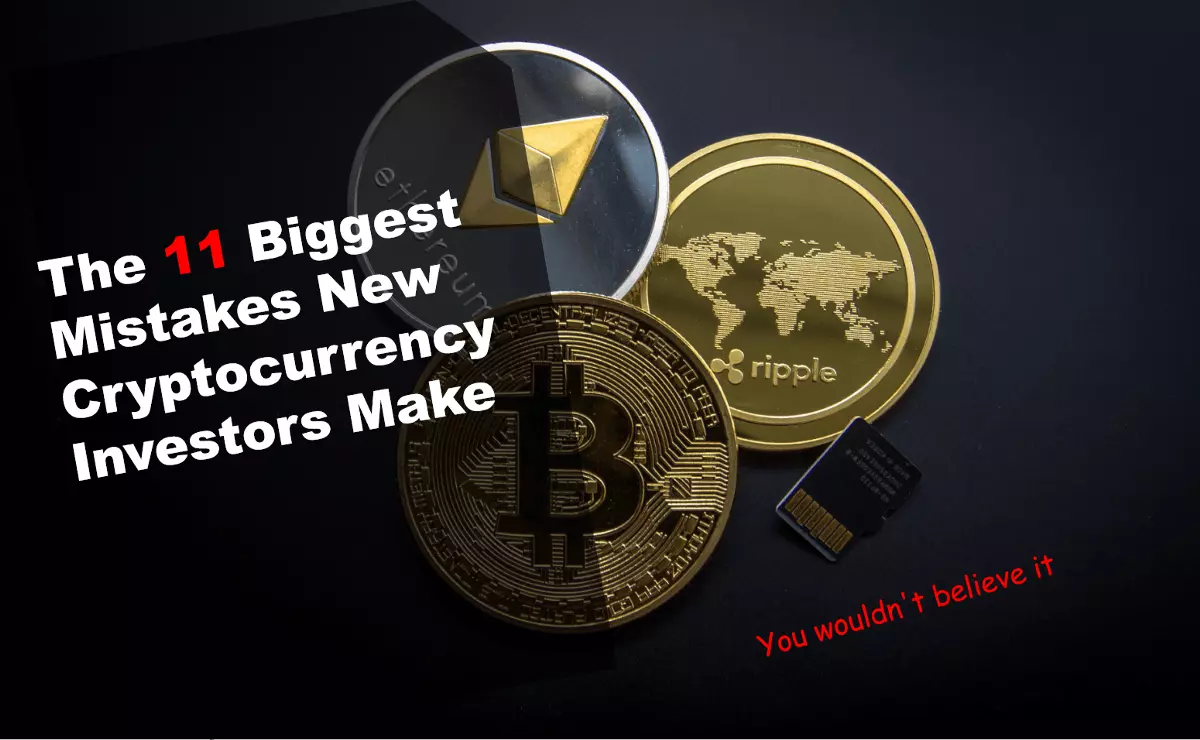 Cryptocurrencies are insanely volatile. That's why it's so important to be a smart investor, not just a lucky one. If you're new to the world of cryptocurrencies and ICOs, you may be making some rookie mistakes on your way to the top.
Not doing his or her own research
Crypto coins have a wide range of risks and benefits, like any investment. When making a decision to invest in Bitcoin, Ethereum, Ripple, or any other cryptocurrency, it is important to do your own research and make an informed decision.
Being too early with the investment
A lot of people were in the same boat as they invested in various crypto coins without knowing what they were going to do with them later on. They were just investing because they thought it was all about getting rich quickly, but later on, they realized that it wasn't all about money at all.
You buy high and sell low
This is a mistake that anyone can make. It's easy to get excited about something new, but when it comes down to it, it's crucial that you protect your investment by buying low and selling high.
You don't know what sort of returns you're going to get from investing
Cryptocurrency returns are unpredictable — and most of the time, they're far lower than what people expect. On top of that, you never know when the price of your coin is going to go up or down in price. If you're planning on holding onto your coins for longer than six months, it only makes sense that you plan ahead and figure out if they'll be worth quite as much a year from now.