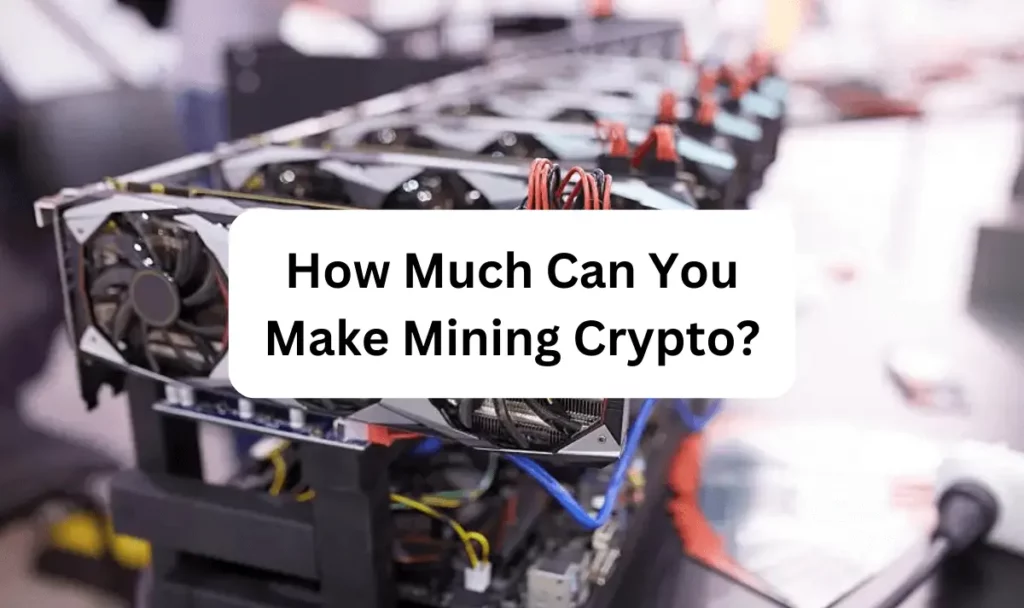 Introduction
I share my experience and shed light on this fascinating topic. When mining crypto, the potential earnings can vary. The mining algorithm and equipment you use to the current market value of the cryptocurrency. Let's explore the intricacies of mining profitability and unveil the exciting possibilities.
May you also like this: How to Detect Crypto Mining Malware
Content
Calculating Mining Profitability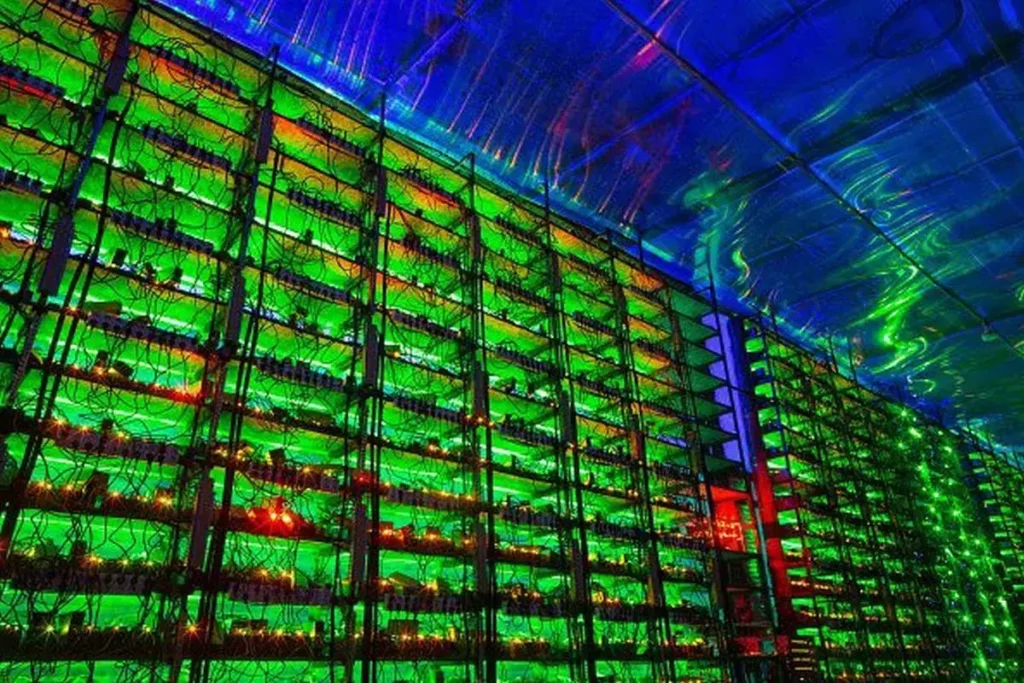 When it comes to mining cryptocurrencies, understanding the potential profitability is crucial. By accurately calculating mining profitability, you can determine whether your mining venture will yield profits. I will guide you through the process of calculating mining profitability and provide you with valuable insights.
Factors to Consider
Before diving into the calculations, it's important to consider several factors that can affect mining profitability:
Mining Rewards and Block Generation: Mining involves solving complex mathematical problems to validate transactions and add them to the blockchain. Each successful block added to the chain rewards the miner with a certain amount of cryptocurrency. Understanding the block generation time and associated rewards is essential for accurate profitability calculations.
Revenue and Expenses: To determine profitability, you need to assess both your mining revenue and expenses. Revenue is calculated based on the mining rewards received, while expenses include costs such as electricity, mining equipment, maintenance, and any applicable fees.
Mining Pool Fees: Many miners join mining pools to combine resources and increase their chances of earning rewards. However, mining pools charge a fee for their services. When calculating profitability, it's important to consider the percentage of rewards deducted as pool fees.
Calculating Profitability
Now, let's delve into the actual calculation process:
Determine Your Hashrate: Hashrate refers to the computational power of your mining hardware. It determines how quickly you can solve the mathematical problems. A higher hash rate generally leads to increased mining rewards. You can find your hash rate information in your mining software or by referring to the specifications of your mining equipment.
Estimate Daily Rewards: Multiply your hash rate by the block reward to estimate your daily rewards. It's also important to consider the mining difficulty, as it directly affects the number of blocks you can successfully mine within a given timeframe.
Calculate Revenue: Multiply your daily rewards by the current market value of the cryptocurrency you are mining. This will give you an estimate of your daily revenue in terms of fiat currency.
Assess Expenses: Determine your daily expenses by calculating the electricity costs and deducting any maintenance or pool fees associated with your mining operation.
Determine Profitability: To calculate profitability, subtract your daily expenses from your daily revenue. This will give you an idea of the potential profits you can expect from mining.
Calculating mining profitability requires thoroughly assessing various factors such as hash rate, block rewards, expenses, and market value. By accurately estimating your revenue and expenses, you can make informed decisions and optimize your mining operation for maximum profitability.
Mining Methods and Hardware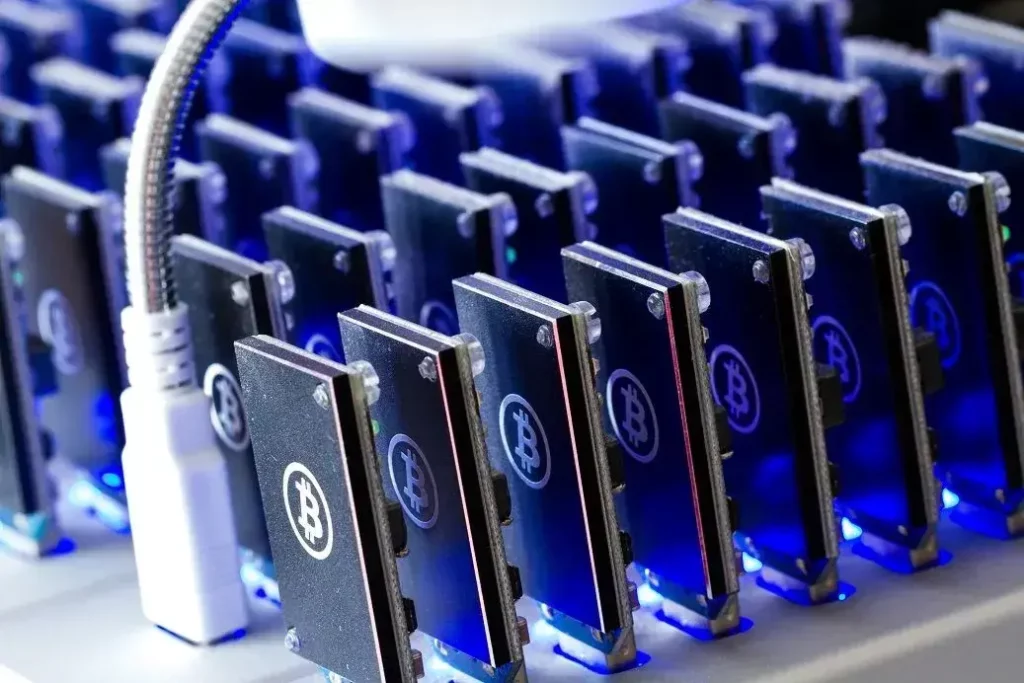 When it comes to mining cryptocurrencies, the choice of mining method and hardware plays a crucial role in determining your success. I will share my knowledge and experiences with different mining methods and hardware, guiding you toward making informed decisions for your mining venture.
GPU, ASIC, and CPU Mining
In my mining journey, I have explored various mining methods, each with unique pros and cons. Let's take a closer look at three popular mining methods:
GPU Mining: Using a Graphics Processing Unit (GPU) for mining allows for versatility and flexibility. GPUs excel at performing complex calculations required for mining, making them suitable for mining a wide range of cryptocurrencies. I have found GPU mining particularly effective for altcoins with lower mining difficulties, as it provides a good balance between mining power and cost efficiency.
ASIC Mining: Application-Specific Integrated Circuit (ASIC) miners are designed specifically for mining cryptocurrencies. These devices offer incredibly high hash rates, making them ideal for mining popular cryptocurrencies like Bitcoin. ASIC miners are highly specialized and optimized for a single algorithm, ensuring maximum efficiency. However, they can be costly and need more versatility when mining different cryptocurrencies.
CPU Mining: While less common than GPU or ASIC mining, Central Processing Unit (CPU) mining can be a viable option for certain cryptocurrencies. CPUs are the primary component of a computer, and their mining capabilities depend on their processing power. CPU mining is typically less efficient than GPU or ASIC mining due to lower hash rates. However, it can be a good starting point for beginners or for mining cryptocurrencies with low difficulties.
Choosing the Right Hardware
Selecting the appropriate mining hardware is vital for optimizing your mining operation. Here are some key considerations:
Performance and Efficiency: When choosing mining hardware, consider the hash rate, energy consumption, and efficiency. Look for hardware that balances high hash rates and low power consumption to maximize profitability. Comparing hardware specifications and reviews can help you make an informed decision.
Cost and Budget: Consider your budget and the investment required for mining hardware. While high-end hardware may offer better performance, it comes with a higher price tag. Determine your budget and strike a balance between performance and cost.
Future-proofing: Technology in the cryptocurrency industry evolves rapidly. Consider the longevity and future-proofing of the hardware you choose. Investing in hardware that supports multiple algorithms or can be upgraded can extend its usefulness as mining algorithms change over time.
In cryptocurrency mining, choosing the right mining method and hardware is crucial. GPU mining offers versatility, ASIC mining provides high efficiency for specific cryptocurrencies, and CPU mining can be a suitable option for beginners. By considering performance, efficiency, cost, and future-proofing, you can make informed decisions that align with your mining goals and maximize profitability.
Conclusion
Mining crypto can be a promising endeavor with the potential for substantial earnings. However, it's important to understand that the amount you can make varies due to several factors. These elements influence profitability from the type of cryptocurrency being mined to the mining equipment and market conditions. Based on my experience, I've learned that careful research and strategic decision-making are key to maximizing your mining profits. Remember to consider the costs, market volatility, and the ever-evolving landscape of the crypto world. With dedication and informed choices, mining crypto can unlock exciting financial opportunities. Happy mining!
How much can I realistically make mining crypto?
The potential earnings from mining crypto vary based on several factors, such as the mining algorithm, hash rate, electricity costs, and cryptocurrency market value. It's challenging to provide an exact figure, but conducting profitability calculations and staying informed about market trends can help you estimate potential earnings.
Which cryptocurrency is the most profitable to mine?
Bitcoin (BTC) and Ethereum (ETH) are among the most popular and potentially profitable cryptocurrencies to mine. However, profitability can change over time due to mining difficulty adjustments and market conditions. It's advisable to research the current profitability of various cryptocurrencies before deciding which one to mine.
What equipment do I need to start mining crypto?
The equipment you need depends on the mining method and cryptocurrency you choose. GPU mining typically requires a high-performance graphics card, while ASIC mining requires specialized hardware designed for specific algorithms. CPU mining can be done with a computer's processor. Researching and selecting the right hardware for your chosen mining method is crucial.
How much electricity does mining crypto consume?
Mining crypto consumes a significant amount of electricity due to the computational power required for solving complex algorithms. The electricity consumption depends on factors such as the hash rate of your mining equipment, the efficiency of the hardware, and the duration of mining operations. It's important to consider electricity costs when calculating mining profitability.
Are there any risks involved in mining crypto?
Yes, there are risks associated with mining crypto. Market volatility can affect the profitability of mining operations, and changes in mining difficulty can impact the amount of cryptocurrency you can mine. Additionally, there may be initial investment costs for mining equipment, ongoing maintenance expenses, and potential security risks. It's crucial to conduct thorough research and understand the risks before venturing into crypto mining.